An award-winning accessibility info app for anyone, with or without disability!
Wheelchair users, persons with visual or hearing impairments, persons sensitive to noise, parents with strollers, seniors and foreign tourists… What do they have in common? They all benefit from accessibility information on the places they want to visit. Bmaps can help!
The development of Bmaps started from the viewpoint of wheelchair users. The team was having difficulty finding places they could enter. Often, they would arrive at a restaurant only to find that there were steps at the door which hindered their entrance. Or, they could enter, but could not get to the table, because the aisle was too narrow. In some cases, the restaurant called itself "barrier-free" on its website, however, it was not quite so. On the other hand, in other cases, a shop one wheelchair user found inaccessible was accessible to another wheelchair user – depending on the number of steps or the type of a wheelchair.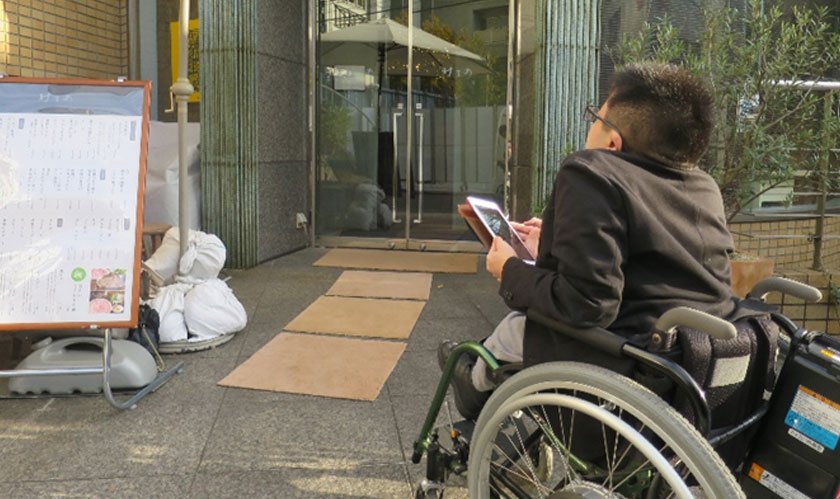 Anyone should be able to go out with ease and peace of mind. Knowing accessibility information beforehand is reassuring and encouraging. With the voices of persons with disabilities as driving force, Mirairo developed an app "Bmaps" for collecting and sharing the accessibility information of places of interest, such as restaurants, shops and public facilities.
Persons with various types of disabilities were involved in the development of Bmaps. Based on their ideas, the accessibility information to be featured on Bmaps was narrowed down to the following 19 items.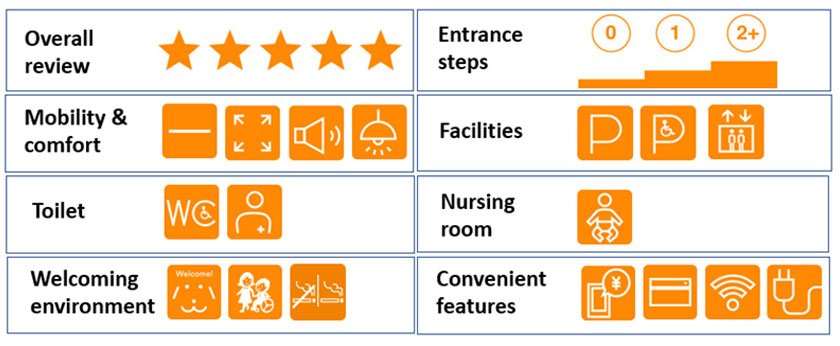 In addition to the information on physical accessibility such as the number of steps at the entrance and the availability of a wheelchair-accessible toilet, the spot information includes other features useful for a wider group. For example, whether the place is quiet or not. Some people who are sensitive to noise or persons with visual impairments who prefer a quiet environment may find this information useful. Persons with hearing impairments may prefer an environment where they can see sign language better, so they may want to know whether it is well lit or not, which can be an important factor for older persons or persons with low vision. Information on payment options are useful for anyone, including foreign tourists as well as persons with visual impairments who may prefer making payment by card.
Using Bmaps is easy! Anyone can download it for free (https://bmaps.world/en) on PC, iOS or Android. It's available in Japanese, English and Spanish. Users can click on the map to review a spot and select accessibility features. They can also upload photos and leave comments, which are extremely useful for others.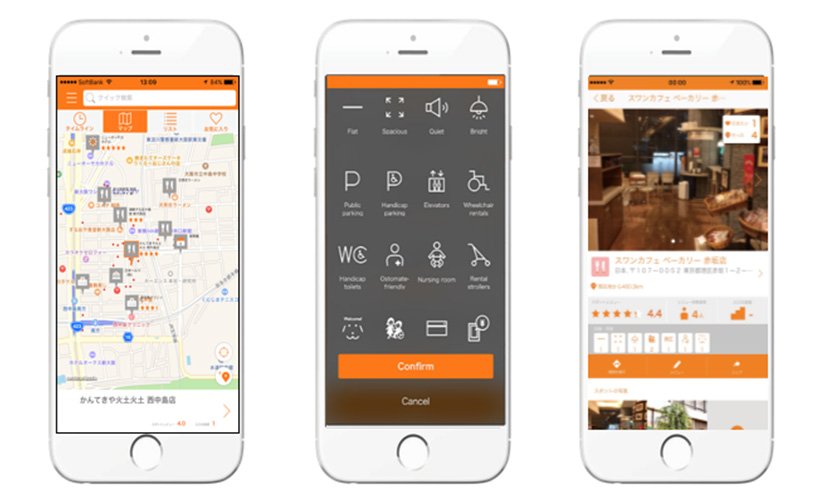 The search function of Bmaps helps users find if there are places near them that meet their accessibility requirements. Furthermore, another unique feature of Bmaps is a ranking and competition function. Many companies and schools have used this function for their CSR or educational activities in which the participants form groups to compete to review the most spots. Collecting accessibility information is fun and can be part of awareness raising activities.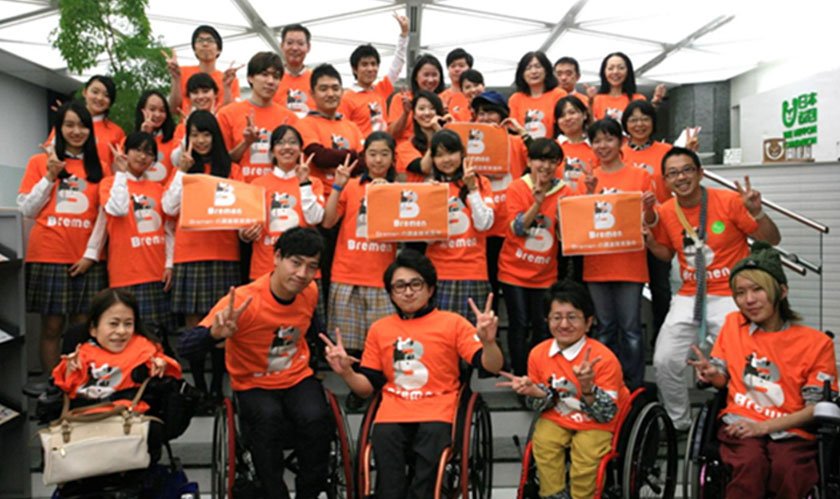 Since its launch in April 2016, Bmaps users and the number of spots reviewed have been increasing steadily. Over 5,000 users have reviewed more than 70,000 spots. Bmaps has been selected as an awardee of Zero Project Innovative Practices 2018 on accessibility and will be presented at the Zero Project Conference 2018 in Vienna.
With Bmaps, the places one visits become a map for someone else to use tomorrow. The movement for collecting and sharing accessibility information is growing in Japan and beyond!