This past Monday, Accessible Japan was invited to attend a media trip arranged by the Japan National Tourism Organization (JNTO) with support from the Tokyo Organizing Committee of the Olympic and Paralympic Games.
The theme of the half-day tour was Tokyo, Old and New, and we toured the city with Team USA Paralympian Daniel Romanchuk. Daniel made his Paralympic debut in 2016 in Track and Field and is looking forward to Tokyo 2020. Why was he in Tokyo if the Games are still a year away? Because the previous morning he participated in the Tokyo Marathon – and took home second place! Despite how exhausted he must have been, he was very eager to see more of Tokyo before heading back to the States in the afternoon.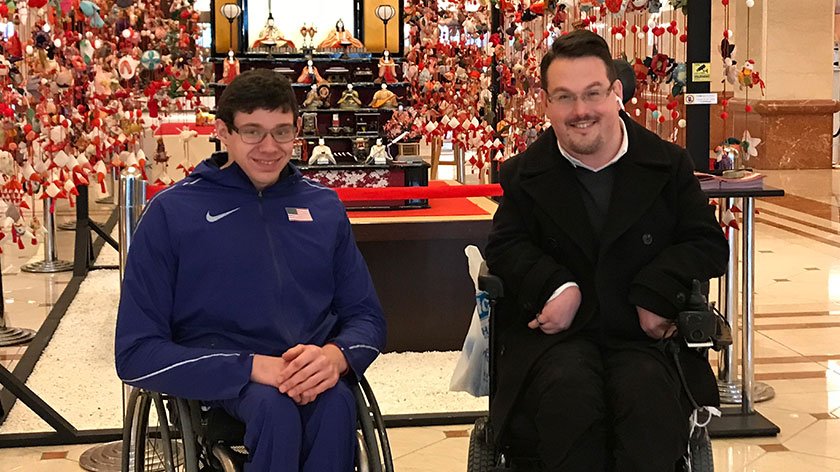 We traveled to our first destination by taxi (JapanTaxi and Toyota Hi-Ace accessible taxis). The first stop celebrated Old Tokyo. Daniel and his mother took a trip around the historic Asakusa area in an accessible rickshaw. The company that operates it, Jidaiya, wanted as many users as possible to enjoy this historic transportation and built a ramp for wheelchair users to smoothly transfer into the cab. (An advance reservation is needed.)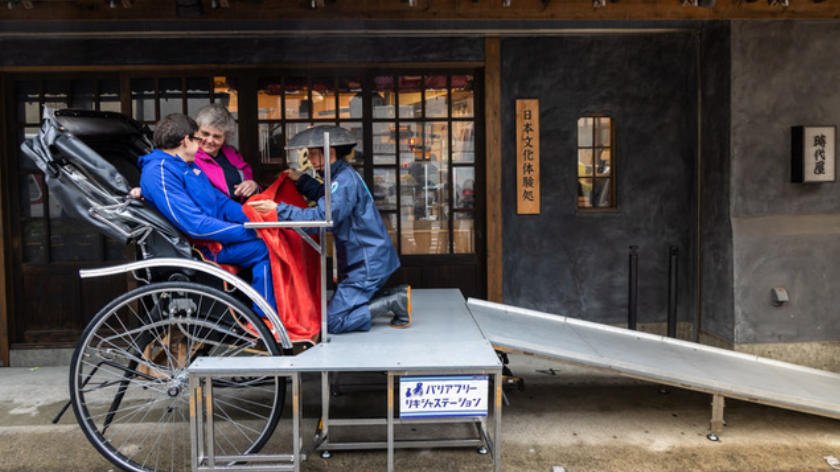 After the ride ended, our tour guide led the group to Sensoji Temple in Asakusa. Sensoji is one of Tokyo's oldest and most important temples. It is also one of the most accessible. The temple has removed all gravel paths and steps leading from the main gate to the temple and even added an elevator into the temple so that all visitors can enjoy their visit.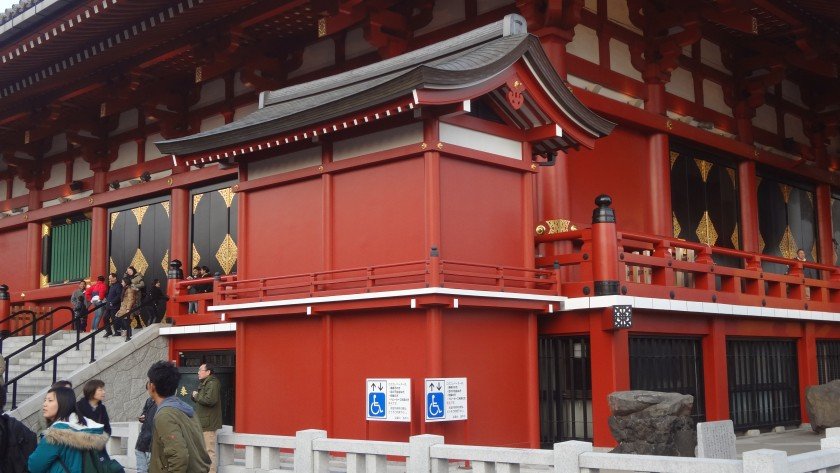 After finishing with Old Tokyo, we moved to Akihabara to experience New Tokyo. One unique part of Japanese culture is Anime and Manga, and the electronics town of Akihabara is one of the main centers of this unique part of Japan. Even more unique are the Maid Cafes that can be found in the area. We were taken to @homecafe (main shop) for a light meal. The site is very popular among foreign anime fans and has an elevator and ramps for visitors in wheelchairs.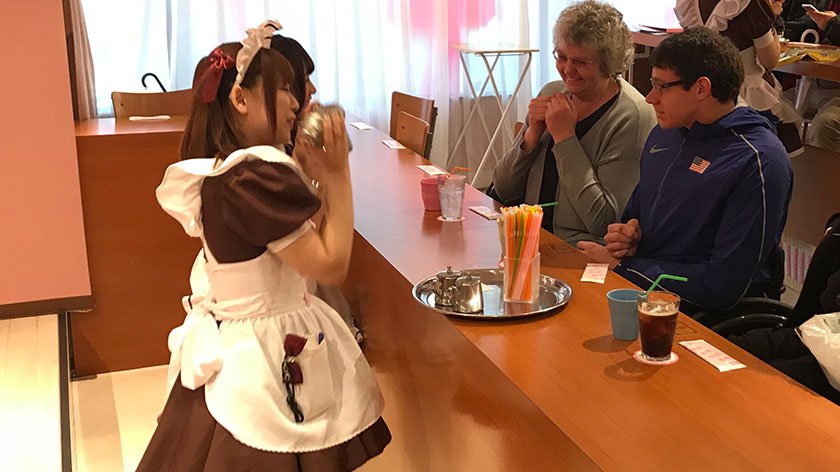 After our meal it was time for Daniel to head back to the hotel before catching his flight home. We took the JR train to Shinjuku so Daniel could experience the great service trains provide here for travelers with disabilities, including providing ramps to get on the train and someone waiting to help you off when you arrive. We also had the chance to ask JR staff about their preparations for the Tokyo Olympics and Paralympics and were encouraged to hear that not only are additional elevators being added, but staff are also undergoing training on topics related to disabilities to better understand their customers' needs.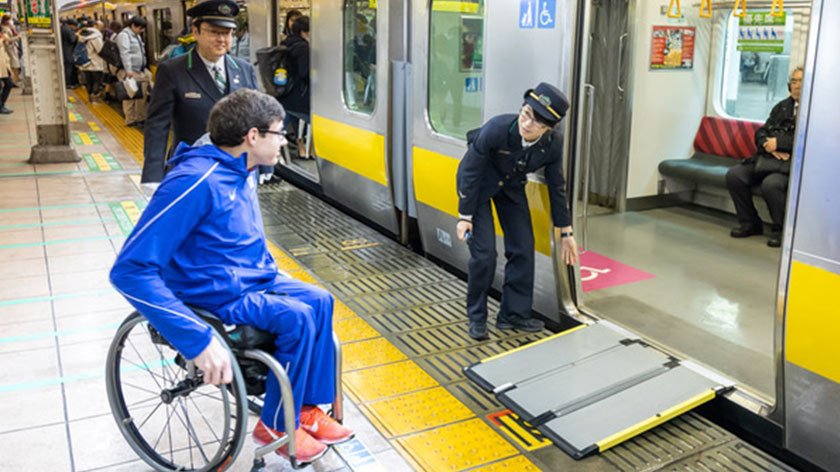 After arriving back at the hotel, it was time say goodbye to Daniel. We were glad to hear how impressed he was with the accessibility in Japan and hear he is already planning what he will do next time. We wish him the best of luck for the Tokyo 2020 Paralympics (but not too much luck, since we are cheering for Team Japan of course!)
If you are looking for some information to use when planing your trip to Japan, be sure to visit the JNTO website – https://www.japan.travel/en. We are proud to be listed in their accessible travel resources.