Transport for a disabled person
Welcome to the Accessible Japan community forums!

If you have a question about accessible travel in Japan, just pop it in one of the forums below and we'll find you an answer! If you don't know where your question should go, or have a suggestion for a new forum, plase put it in the General Discussion forum.

Also, if you have information that is not yet on the website, we would love it if you could add it here in the forum - it could help so many people looking for the same information! Thanks!
---
This topic contains 3 replies, has 2 voices, and was last updated by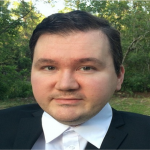 Schroth.Sensei 2 weeks, 1 day ago.
Author

October 27, 2019 at 10:34 pm

#6012

Mehditraveler

Participant

Hello,

I'm disabled and I can't stand or walk a lot and I can't use stairs

For my trip to Japan, what would you choose between always take a taxi or rent a car ?

(I can't speak Japanese at all)

Thank you

October 28, 2019 at 3:09 am

#6013

Schroth.Sensei

Moderator

Hello,


Choosing between a Rental and Taxi may depend on where you want to visit.

Rental


If you're not used to driving internationally, Japan can be stressful as the rules may vary from your home country. While visiting, my brother and I rented a car when we stayed in the Osaka/Kyoto area. But, we had a friend (native Japanese) drive us around, my friend was from the Tokyo area so this region was a bit different and more stressful to drive in. I also personally found that the roads seemed tighter, and in some busier areas the drivers were a bit more aggressive than I'm used to (comparing to driving in the United States). We were thankful to have my friend drive, but everyone (especially the driver) was way more relaxed after we returned the car.

Taxi


Taxi may not be too bad if you must use cars, just make sure to have maps to where you want to go because they may not speak English. However, taxi can become very expensive quickly and if you need an accessible van-style taxi they may not be available in some areas.

Otherwise trains may work best (many of which have elevator access), especially in bigger cities.




If you can give me some additional information I may be able to give some additional suggestions:


Where are you planning to visit in Japan (any specific cities)?

Do you use a wheelchair for mobility (if so, what type)?


No pressure if you do not wish to give this information, and if you have any other questions feel free to ask,


-Justin


October 28, 2019 at 4:38 am

#6015

Mehditraveler

Participant

Thanks a lot for this answer !




So, I'm French and I walk with A pair of English canes all the time and I don't want to use trains because I think it will be a HUGE waste of time but please correct me if I'm wrong it would save me a lot of money.

Indeed, taxi is expensive when I calculated all my rides for 10 days in Tokyo, Kyoto and Osaka I arrived to 130 000 yens(1200$) so yes it's expensive.
but I think that rent a cut will not be less expensive if I had the park price to the rental price.

October 28, 2019 at 8:55 am

#6016

Schroth.Sensei

Moderator

Trains in the Tokyo area are very efficient and run often throughout the city, in fact the JR Yamanote line loop is one of of the busiest and has a train arriving every couple minutes at each of its stops (check out the Train section under Accessibility above). So, if one train is full, you only need to wait a short time for the next one (although I would recommend avoiding peak hours anyway). This loop itself can get you to many of the places visitors typically want to see. For my time spent in Tokyo, I never had to used a car/taxi/bus, only used the metro/subway on a couple occasions, and primarily used JR lines and was able to get around more quickly and easily than anywhere I've been in the United States. Kyoto and Osaka Stations are equally efficient, but mass transit in these areas are not as dense as Tokyo so it may require more walking if you're using trains alone.


I mentioned JR lines specifically for a good reason, coming from outside of Japan you may have the opportunity to purchase a very convenient JR Rail Pass (this must be purchased from your home county outside of Japan). This may help reduce your travel expenses quite a bit as a 14-day pass costs around 50,000 yen (US$460) and allows you to use many trains across Japan (7-day & 21-day passes are available as well). You can also use it for some of the bullet trains, of which a one-way ticket from Tokyo to Osaka can cost about 13,000 yen regularly. I used this pass and rode the bullet train twice along with numerous trains in Tokyo, I figured that I save about US$200 because of this pass. You can also use the pass on some buses and ferry, however like you, I cannot use stairs so I didn't use it for that.


Here's a link by Accessible Japan for more information on JR Rail Pass: https://www.accessible-japan.com/japan-rail-pass-accessibility-information/


With renting a car you will definitely have to research parking, and make sure to book a parking space ahead of time when you book your stay (I didn't do that, but I was super lucky that they had 1-space left to rent in the hotels VERY small parking carousel). I didn't run into many pay-parking areas near Kyoto/Osaka attractions (just restricted parking hours), but sometimes finding a parking lot close to the attraction I wanted to see was difficult to find. This made us trek a bit longer, not too much of an issue for me, but a bit more of a chore for those pushing my wheelchair. You will most likely want to drive toll roads, otherwise you will double or triple your travel time (we paid a toll from Osaka to Kyoto, I believe it was around US$30). You said you want to see Tokyo as well as Osaka area, I wouldn't recommend driving it unless you want to spend 6-8 hours driving (and tolls+gas may cost about US$200) vs. about 3-hours on a bullet train. I also don't know the going rate for car rentals, I believe I paid around US$800 for a week, but this was many years ago so I'd expect to pay more (especially if you plan to drive long distances).


Taxi may not have the parking-spot issues, however if they use Toll roads expect it to be on your fair.


My suggestion would be to check out the JR Rail Pass (assuming it's available in your area) and compare its availability against the places you want to see. If it covers most of the places, then you may just need to subsidize the stops not covered by the pass with shorter taxi trips. For example, instead of driving from Osaka to Kyoto, you use the JR Rail Pass on a train between (by train or car is about 1-hour), and get a taxi from the station to where your going.


I hope that helps, but feel free to ask any additional questions,


-Justin


Author

Posts
You must be logged in to reply.