Teamlab Borderless
Welcome to the Accessible Japan community forums!

If you have a question about accessible travel in Japan, just pop it in one of the forums below and we'll find you an answer! If you don't know where your question should go, or have a suggestion for a new forum, plase put it in the General Discussion forum.

Also, if you have information that is not yet on the website, we would love it if you could add it here in the forum - it could help so many people looking for the same information! Thanks!
---
This topic contains 12 replies, has 4 voices, and was last updated by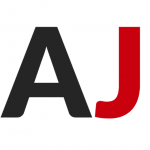 Accessible Japan 5 days, 19 hours ago.
Author

May 20, 2019 at 6:03 am

#5370

Hi, I checked the website for Teamlab Borderless and it mentions partial wheelchair access. Has anyone been here using a wheelchair, if so, how many of the exhibits were accessible?

Thanks in advance!

May 20, 2019 at 9:24 am

#5371

Hello,

I tried going to their Planets one in near the Toyosu Fish Market and found the same thing. There were 6 exhibits and only half were wheelchair accessible. Moreover, a power wheelchair was not allowed (due to weight restrictions of a bridge they used) and visitors would need to transfer to a manual wheelchair…

It made me upset enough to not bother with it.

From what I understand, Borderless is better. I'll give them a call in a bit.

May 20, 2019 at 10:24 am

#5372

Hello again.

OK, just got off the phone with TeamLab Borderless. They said that power wheelchairs are allowed. When you arrive, they can show you areas where you can and cannot go. In general, "Undo no Mori" ("Forest of Exercise") cannot be accessed in a wheelchair, and there are a few places that have steps.

I pressed for the percentage that would be accessible, but they wouldn't go that far.

Additionally, there is a discount for wheelchair users IF you have some form of ID indicating you are disabled.

I think our team member Mark will go check it out for you.

May 21, 2019 at 3:34 am

#5379

Sounds like a bad experience at Planets, thank you for calling! Definitely interested to hear how it goes if Mark checks it out :)

May 22, 2019 at 5:58 pm

#5380

bookman

Participant

Hello all!

I've just come back from Borderless. A few notes:

1) Floor Plan/Layout

The first floor has many installations that are technically divorced from one another, but it's difficult to discern their boundaries due to dim lighting and a constant shifting of content. I'd say that a solid 65-70% of the installations are wheelchair accessible (at least, I was able to enter them using my Permobil Corpus F3).

The second floor can be reached via elevator and consists of a similar number of installations that are mostly geared toward children. I'd estimate that around 30% of them are wheelchair accessible. There is also a cafe that serves tea and ice cream.

2) Staff and Services

From the moment I arrived, I was greeted by a friendly English-speaking staff who helped me determine which installations I could visit in my wheelchair. The staff gave me a digital tablet, which ranked the accessibility of each installation on a three-point scale: "Accessible,' 'Viewable,' and 'Not-Viewable.'

The staff also let me know that persons with disabilities can receive a 50% discount on admission so long as they provide proof of disability. This may be difficult for some foreigners, but I got the impression that the staff may be willing to look past regulations as they didn't ask me to present my Japanese disability passbook.

3) Facilities

The facility is a few minutes walking/wheeling distance away from Aomi Station in Odaiba. The route from the station to the facility is barrier-free and has tactile pavement for persons with visual impairments.

Inside the facility, there are multiple areas to sit and rest. There is also a wheelchair accessible bathroom on the first floor.

4) General Impressions

I really enjoyed my time inside Borderless, despite not being able to visit all parts of the facility. It was really cool being immersed in the art of the place, although my favorite part was sitting for a cup of tea at the cafe. While I expected an overpriced and poorly-flavored brew, I got a delicious cup of Yuzu tea with a surprise. The same lighting magic used throughout the facility is used to illuminate and animate the tea, turning it into an installation in-and-of itself. Frankly, I wish they'd open an entire restaurant using Borderless's tech!

I'd be happy to answer any specific questions you might have. For now, here are some pictures!

3 users thanked author for this post.

May 23, 2019 at 1:00 am

#5381

Thank you for this review – such great information! I'm glad you enjoyed Borderless and it is now officially on my to-do list while I'm in Tokyo.

Also, there is actually a Teamlab restaurant like the cafe. I've heard they have a two month waitlist though, and it's a twelve-course fine dining experience so it's ¥30,000 per person.

2 users thanked author for this post.

September 21, 2019 at 11:44 am

#5839

do you need to be using a wheelchair to get the disability discount ticket? I am disabled but I can walk a bit.

Does the disability discount ticket cover my carer or do I need to buy a separate Adult ticket for my carer?

September 21, 2019 at 2:34 pm

#5840

Hello,

Unfortunately, in general, most attractions etc require a visitor to show some type of disability ID. Some places allow foreign ID, while others are adamant on ID from Japan.

Obviously, anyone visiting as a tourist will not have ID from Japan, and many countries do not have ID at all. So, while you may be lucky and the staff may give you a discount based on your wheelchair, more often than not you will likely need to pay full price for yourself and your carer.

You may want to read this: https://www.accessible-japan.com/japan-disability-discounts/

Sorry to share not so great news…

1 user thanked author for this post.

rubyad

September 23, 2019 at 11:36 am

#5852

I emailed them and got a response. So it does look like myself and my carer come under one disabled person discount ticket.

Disability certificate must be required.
Therefor, if you publish a disability certificate then show it at the gate, you and your accompanying person can use the disabled person discount ticket.

On your disability certificate card must written "disability",
If you could provide disability certificate card in English, it will be easier to confirm them.
Also, please bring your passport or ID card to identify your name and photo.

September 23, 2019 at 12:33 pm

#5853

Great! So, you have a disability ID in your country?

October 5, 2019 at 11:02 pm

#5922

Update to this: myself and my carer were told that we both need to purchase one ticket each. I've bought them now and will use them soon. I'm really excited.

I used my Australian disability parking card as identification (it's the only card I have that actually says disabled on it). It has worked for the Tokyo National Museum and paid areas in Kyoto Shrines.

October 5, 2019 at 11:09 pm

#5924

Thank you! Please tell us how it goes!

October 7, 2019 at 10:52 pm

#5933

rubyad, how did you find the exhibit?

Author

Posts
You must be logged in to reply.