Rugby world cup
Welcome to the Accessible Japan community forums!

If you have a question about accessible travel in Japan, just pop it in one of the forums below and we'll find you an answer! If you don't know where your question should go, or have a suggestion for a new forum, plase put it in the General Discussion forum.
---
This topic contains 14 replies, has 2 voices, and was last updated by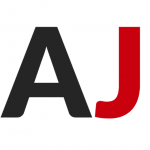 Accessible Japan 3 weeks, 1 day ago.
Author

June 25, 2019 at 4:52 am

#5461

hi all. Traveling to Yokohama for world cup in November. I usually use a small mobility scooter but I've been told that scooters are not very popular in Japan. Can anyone please advise me

Thanks

June 25, 2019 at 12:28 pm

#5462

Hello,

Here is the "official" information on mobility scooters in Japan:
https://www.accessible-japan.com/mobility-scooters-japan/

However, it seems that everyone has different experiences depending on the train line, station, and even staff. Sometimes it is not an issue, sometimes it is (being told you cannot use the train, made to transfer to a wheelchair etc.)

So, while you can get around most of the time, you may face some times where you cannot use it…

Sorry to not be of much help

June 25, 2019 at 8:11 pm

#5465

Thanks for your reply . I've been told that a motorized wheelchair is more acceptable than a mobility scooter. Can you confirm if this is so. Also, as my time in Japan will be limited(arrive @ 20.00 on 31 Oct, leave 08.30 on Nov 06) I will only be visiting the area around Yokohama so, can I avoid the rail companies that don't accept scooters altogether. Finally: what about travel by local busses? Do they accept scooters?

Many thanks for your time

June 25, 2019 at 8:25 pm

#5466

I use a power wheelchair and have no issues.

Not likely as JR is the biggest offender in terms of scooters and you will need them to at least get to Yokohama, and then they have a few lines there as well.

This is in Japanese, and you likely have a different scooter than pictured, but according to this news outlet's report, only 5 of Japan's 21 large bus companies would allow a scooter…

https://www.ktv.jp/runner/backnumber/20180109-2.html

I think Japan is getting better at accepting scooters, but is a far way from being fully OK. I guess your options are:

help bring about the change, but possibly have a lousy time
bite the bullet and come in a power wheelchair

Sorry to be the bearer of bad news. :(

June 25, 2019 at 8:43 pm

#5467

Thanks a million. I have an opportunity to buy a powered wheelchair at a reasonable price so I'll definitely go for that option.

Is it possible to rent or hire a power wheelchair on arrival and what would be the approximate cost for 5 days?

Thanks.

June 25, 2019 at 8:47 pm

#5468

June 25, 2019 at 9:06 pm

#5469

This is the type of scooter I use. As you can see, it is only a fraction of the size of the one in your reply.

Thanks

June 25, 2019 at 9:07 pm

#5470

June 25, 2019 at 10:22 pm

#5471

I assumed as much.

Are you going through a travel agent? If so, they may be able to help you get a certification sticker. (Saying it is a certain size and has a certain turning radius.)

June 25, 2019 at 11:11 pm

#5472

Good. I'll find out but in any case I can print out the specifications and submit them. Who do I need to submit them to?

Thank you for all the time and trouble you are taking; I really do greatly appreciate it.

June 25, 2019 at 11:18 pm

#5473

I think JR…

there is a link on the scooter page, I suggest emailing them as the first step.

June 26, 2019 at 12:08 am

#5474

Thanks for all your help. I'll contact you again.

June 26, 2019 at 12:53 am

#5475

June 26, 2019 at 1:08 am

#5476

June 26, 2019 at 11:58 am

#5479

That wheelchair should be fine for trains/buses in Japan :)

Author

Posts
You must be logged in to reply.