Narita airport to hotel
Welcome to the Accessible Japan community forums!

If you have a question about accessible travel in Japan, just pop it in one of the forums below and we'll find you an answer! If you don't know where your question should go, or have a suggestion for a new forum, plase put it in the General Discussion forum.
---
This topic contains 14 replies, has 2 voices, and was last updated by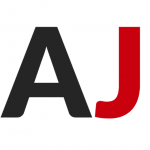 Accessible Japan 1 month ago.
Author

July 16, 2019 at 8:39 am

#5516

We will be in Japan in Aug and were looking into transportation from Narita to our hotel in Tokyo. Husband is in a manual wheelchair that can be taken apart to fit in a trunk.  What is our best option that won't cost too much to get to the hotel?

Thank you!

July 16, 2019 at 9:20 am

#5517

Since you want to keep it inexpensive, you may want to avoid a taxi. (Though if you are interested in booking an accessible taxi, let us know.)

Both JR and Keisei have express trains running from Narita to the Tokyo area. Of course you will then need to change to local trains after that. That may not be desirable if you have a lot of luggage.

Limousine Bus also has a few accessible buses (though they need an advanced reservation). If your husband can walk up steps, he could ride the non-accessible Limousine Bus and put his wheelchair in the storage area.

If you arrive in the morning, you can also send your suitcases by courier to your hotel and have them arrive in the evening.

I guess it depends on where your hotel is. Where is your hotel located?

July 16, 2019 at 9:55 am

#5518

Our hotel is the New Sanno hotel. How can we make the advanced reservation for the accessible limousine bus?

July 16, 2019 at 10:16 am

#5520

Here is their information:
https://www.limousinebus.co.jp/en/guide/handicapped.html

It may be best to ask your hotel to make the reservation.

However, it looks like only the 11:10, 18:10, and 19:15 buses from Narita are accessible. And they don't get very close to your hotel…

Keisei seems to get you closer:

https://goo.gl/maps/e5YChvTxghzfSPnt6

Either way, your hotel seems rather far from any stations, so you may end up needing a taxi for the last stretch. If your husband's chair folds up, you can likely use a regular taxi. if not, the larger JapanTaxi type (dark blue, look like a London Cab) should allow you to ride without folding it up.




July 16, 2019 at 10:26 am

#5521

July 16, 2019 at 12:28 pm

#5522

Hmmm… Seems to be blank. Can you send the message again?

July 16, 2019 at 12:53 pm

#5523

Sorry..when we looked on the website, the New Sanno hotel is on their route. Does the accessible bus have a different route?

July 16, 2019 at 1:07 pm

#5524

Sorry, I cannot see that on the routing information. Can you send the link and time?

July 16, 2019 at 1:19 pm

#5525

Ah, I see it in the booking search…

From what I see, it only seems to list the 14:15 – which doesn't look to be accessible.

It might be a good idea to use the email on this page from your hotel: https://www.thenewsanno.com/location/from-narita-airport/airport-limousine-bus/

As they will be able to confirm the times. You will need someone to call to make a reservation for the accessible bus. They need to know the size (length, width, height) and weight of the wheelchair (including your husband) to make the reservation.

The bus looks like this:




July 16, 2019 at 2:53 pm

#5526

Thank you, we will. I appreciate all of your help!

July 16, 2019 at 5:04 pm

#5527

No problem. Please ask as many questions as you like!

July 17, 2019 at 2:12 am

#5528

Just to let you know, since we are military veterans, we found another means of transportation through Yokota AB. They have chauffeured vans which we will probably take advantage of!

July 17, 2019 at 9:02 am

#5529

Hello,

That is great to hear!

We have a number of vets who use the website, the chauffeured vans may be helpful for other users. Can you tell us about the service?

Thanks!

July 17, 2019 at 9:22 am

#5530

July 17, 2019 at 9:29 am

#5531

Author

Posts
You must be logged in to reply.