Medicine and Continence Equipment
Welcome to the Accessible Japan community forums!

If you have a question about accessible travel in Japan, just pop it in one of the forums below and we'll find you an answer! If you don't know where your question should go, or have a suggestion for a new forum, plase put it in the General Discussion forum.

Also, if you have information that is not yet on the website, we would love it if you could add it here in the forum - it could help so many people looking for the same information! Thanks!
---
This topic contains 16 replies, has 3 voices, and was last updated by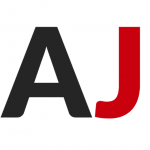 Accessible Japan 1 week ago.
Author

September 19, 2019 at 5:50 pm

#5831

Hi all,

I'm planning on staying in Japan for about a year next year. I have a questions regarding how people access medicine and continence equipment. Do you guys have these items delivered to you or do you have these items sent over from your native countries?

September 19, 2019 at 7:43 pm

#5833

Hi there!

If you are coming for a year, I assume you will have some sort of visa (work/study etc). When you arrive, you will need to register with whichever city you live in. After you become an official resident of the city/town, you can apply for the welfare services and get a disability ID. After that, you can get your needed medicine and continence equipment from a hospital for 10% of the cost.

However, the entire process can take a number of weeks, so you should bring a certain amount with you. You can get it at the hospital before fully registering, but you will need to pay full price.

Sending continence equipment is likely OK, but be very careful about medicine. Japan is very strict on some medication that is available over the counter in other countries. A girl was arrested a number of years ago when her mother sent meds in the mail. Be sure to read about the medicine restrictions here.

If you have any other questions, please feel free to ask!

September 19, 2019 at 10:19 pm

#5834

Thanks for replying so quickly.

In terms of the continence equipment, do we have to go to the hospital to get connected to a supplier or is there a supplier that can be contacted privately?

Most likely I will have these things shipped over from my country but in case of emergency, which suppliers could I contact?

September 19, 2019 at 10:36 pm

#5836

Sorry for getting too personal perhaps, but what type of continence equipment? Diapers, pads, catheters? If I have that info, I can maybe find something.

September 19, 2019 at 10:39 pm

#5837

September 22, 2019 at 2:17 pm

#5846

Yeh I was thinking more catheters. Will there be a company that sells a variety of products to go to?

September 23, 2019 at 4:54 pm

#5858

Hello,

I asked around a bit and the answer seems to be:

Get into the medical system
See urologist
Get directly from clinic or pharmacy (with prescription)

Note that seeing a urologist is fairly easy. In Japan you do not have a GP, you just go directly to the specialist.

I have asked a few others and am waiting for replies.

When will you be coming? Amazon in the US ships a lot of stuff to Japan, so if you can get your products there, you may just be able to order directly. (If it is ON the US store, send the link and I can see if it says "Ships to Japan" on my end.)

I would suggest bringing at least a month's supply of catheters, go see a urologist as soon as you get here and show them what you need. They will get you the equivalent (if available). If it is not available, you should have enough time to order from home.

I think catheters should be ok to send by mail, but prescription medicine should be avoided.

September 23, 2019 at 5:02 pm

#5859

Hmmm… this one on Amazon.co.jp requires you to click "I'm a medical professional", but you can buy it…

I see there are a lot more on the US side! This one (https://amzn.to/30hmJ2t) says it ships to Japan.

September 24, 2019 at 1:38 pm

#5862

Hi, I am planning to come over in March next year.

Thanks for all the advice. Much appreciated.

September 24, 2019 at 2:53 pm

#5863

Let us know if you need any further help!

Or, if you find information on accessibility we don't yet have, please add it in the forum for everyone to learn from!

September 25, 2019 at 12:52 pm

#5867

October 3, 2019 at 11:03 pm

#5904

kathichan

Participant

Hi I hope you don't mind me joining your conversation. I am traveling to Japan this November from the United States and I was hoping to finding a way to send my catheters and other medical supplies over to Japan prior to my arrival. Can you suggest a reasonable shipping company in the US that I might use?

thank you! Your website has been very helpful regarding the prescription medicine!

Best regards, Kathi

October 4, 2019 at 11:36 am

#5906

Hello,

Glad you found the website helpful.

I'm not from the States but have had stuff from Canada sent and if it is by mail it can be really random as to when it comes (sometimes within a week, other times a month!) and you cannot easily specify a date/time.

A service like this https://www.parcelmonkey.com/destinations/asia/japan or this https://planetexpress.com/shipping-from-the-usa-to-japan-guide/ is likely a safer bet.

However, you will need someone to receive the package… and I'm not sure hotels would be OK with it. Some are very tight on space and may refuse. Not that it is impossible, but you may want to / really should confirm with the hotel before you ship. You will also need to be sure your medications don't violate the medicine rules for the government.

Hope this helps. Feel free to start other topics as well!

1 user thanked author for this post.

kathichan

October 4, 2019 at 1:06 pm

#5907

kathichan

Participant

Hi,




thank you for your reply! I must have confused you. The package would not contain any medications. They would be other medical supplies, such as catheters, gloves etc. I would be bringing my medication as carry-on luggage. I would rather ship a large package than carry it to the airport. But yes, I would ask the hotel first. Thank you for your advice and the links to the shipping companies.

October 4, 2019 at 2:33 pm

#5908

Thanks for clarifying. I just wanted to be sure it was clear that shipping medicine can be potentially risky for the receiver. Didn't want to be responsible for any arrests :P

If the hotel is not open to receiving it, I know a lady who runs a business providing care givers for visitors who may be able to help. Though she will likely charge a fee.

October 14, 2019 at 9:59 pm

#5945

I wanted to ask you all about finding accommodation to live long term. How did you guys find one that's barrier free with appropriate bathroom and toilet. Should I start another thread?

October 14, 2019 at 10:42 pm

#5947

Hi,

Great idea! We have forums for Studying And Working In Japan With A Disability, so maybe put it in whichever it is you want to do while here (study or work).

Looking forward to continuing the conversation.

Author

Posts
You must be logged in to reply.